Golden chairs at the Blue Hour
When the Golden Hour has passed (because it's January and it gets late early) there is a small window of glowing light in the atmosphere. Dusk otherwise known to photographers as the blue hour. This light has its own uniqueness and provides interesting extras. Daytime events with kids are winding down as the night life starts up and the colorful lights of the city skyline are starting to shimmer.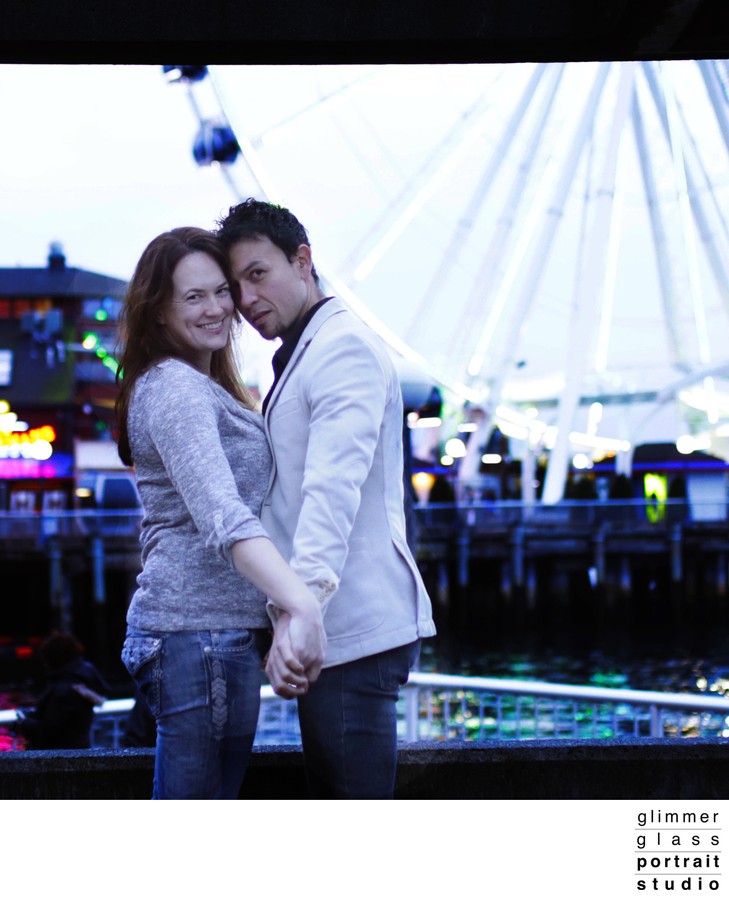 Filename: Engagement Photographs-9.jpg.